Did you know that most computers have options built into them to make it easier for people with low or no vision to use them.
Click for information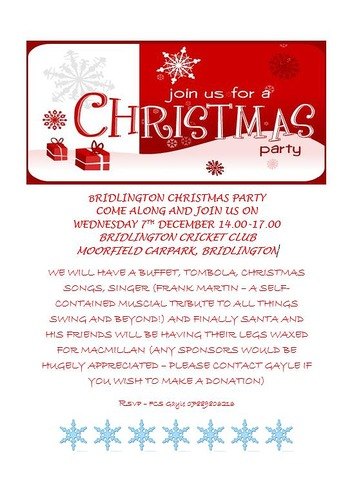 10 Nov 2016
Join us at our Bridlington Christmas Party!
Come along and join us on Wednesday 7th December to help us celebrate in a true Christmas style.
We hope to see you there.