Did you know that most computers have options built into them to make it easier for people with low or no vision to use them.
Click for information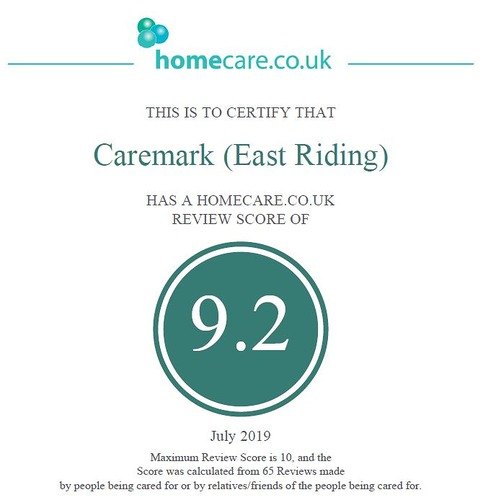 16 Jul 2019
Homecare.co.uk Score July 2019
Caremark (East Riding) have received a Homecare.co.uk review score of 9.2 out of 10 for July 2019! The score was calculated from 65 Reviews made by people receiving care from Caremark (East Riding) or by their relatives/friends.