Did you know that most computers have options built into them to make it easier for people with low or no vision to use them.
Click for information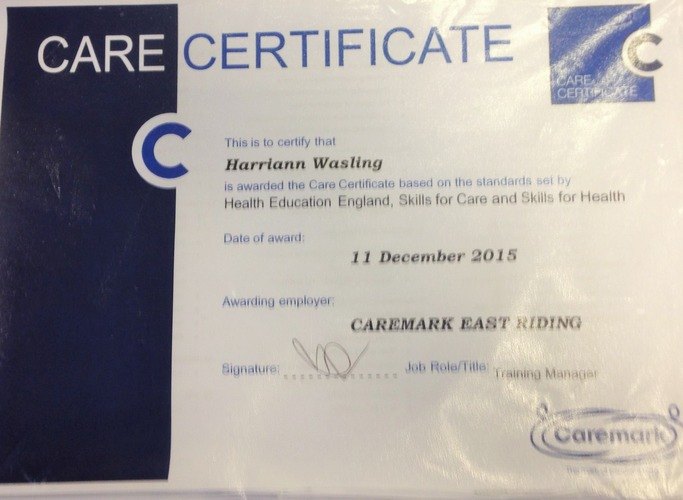 16 Dec 2015
Congratulations to HARRIANN WASLING.
Harriann Wasling completes the Care Certificate on Friday 11th December 2015.
The Care Certificate is the start of the career journey for these staff groups and is only one element of the training and education that will make them ready to practice within their specific sector. Although the Care Certificate is designed for new staff, new to care and offers this group of staff their first step on their career ladder, it also offers opportunities for existing staff to refresh or improve their knowledge.
The Care Certificate sets out explicitly the learning outcomes, competences and standards of care that will be expected in both sectors, ensuring that the HCSW/ASCW is caring, compassionate and provides quality care.
Caremark are looking forward to many working years together.