Did you know that most computers have options built into them to make it easier for people with low or no vision to use them.
Click for information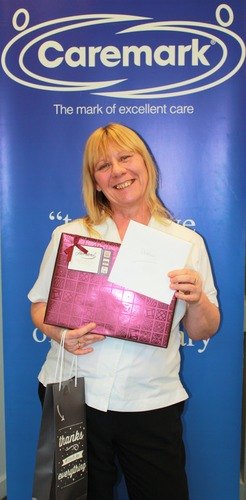 20 Jun 2016
Congratulations to Caremark's Training Manager Debra Walker!
Today Debra received, chocolates, a lovely bottle of Prosecco and a thank you card from management after receiving 'outstanding' feedback for all her hard work and effort she puts into her training programmes!
Debra joined the Caremark team in February 2014, and ever since she joined she has continued to deliver a high level of training. Many staff members stated 'this is by far the best training we have ever received' some even said 'the training has topped any other training we have received, including other care providers'.

We can not thank Debra enough for all her hard work, not only with her training programme she delivers here but even the effort she goes to delivering sessions to other schools and colleges.

Well done Debra, you deserve to be recognised for you continued commitment and support you give to other's!