Did you know that most computers have options built into them to make it easier for people with low or no vision to use them.
Click for information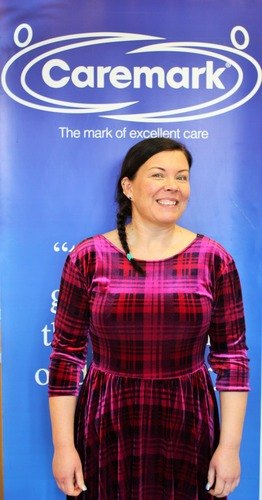 07 Dec 2015
Congratulations to Amanda Coulson on her 5 years service with Caremark!
Amanda is our Administration Officer and started off as a temporary staff member but soon became full time.
Amanda gives 100% in her work and has nothing but passion for the care industry.
Amanda is warm-hearted, caring, friendly, helpful, trustworthy and ensures her work is person-centred and will always go out of her way to help others.
We at Caremark will continue to appreciate your hard work and your continued commitment and shall look forward to many more working years together.
From all at Caremark.