Did you know that most computers have options built into them to make it easier for people with low or no vision to use them.
Click for information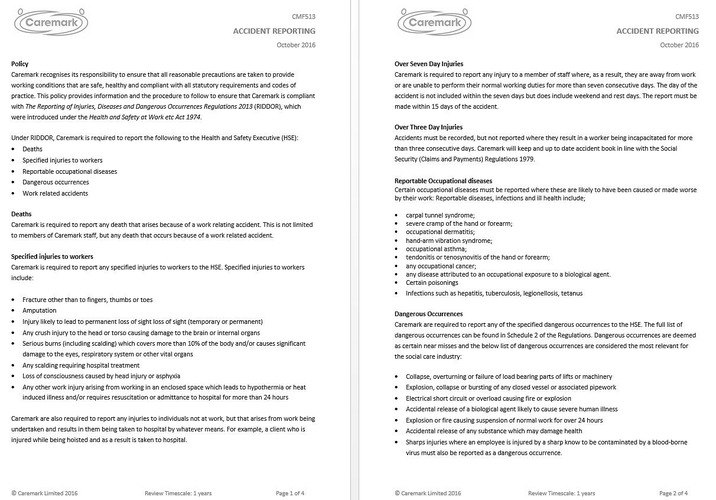 11 Nov 2016
Caremark's updated policy - ACCIDENT REPORTING pages 1 - 2 (of 4)
As of October 2016 there had been changes to nine of the Caremark policies and procedures.
Above is pages 1 - 2 of 4 Accident Reporting policy.