Did you know that most computers have options built into them to make it easier for people with low or no vision to use them.
Click for information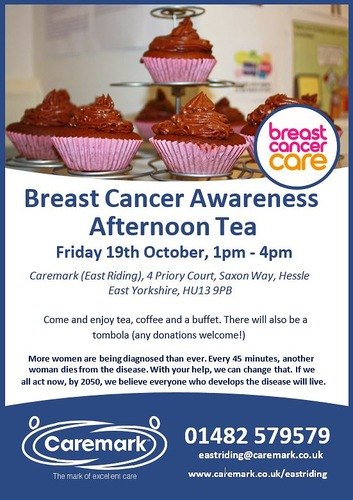 14 Sep 2018
Caremark host a Big Pink party!
On Friday 19th October 2018, 1pm - 4pm, Caremark will host a Breast Cancer Awareness Afternoon Tea party.
Every 10 minutes someone in the UK is told they have breast cancer.
By coming together at our Big Pink party, you are helping us raise funds to go towards the invaluable services allowing those affected by this illness benefit from free services.
You're helping qualified staff to be there for those who need them most.