Did you know that most computers have options built into them to make it easier for people with low or no vision to use them.
Click for information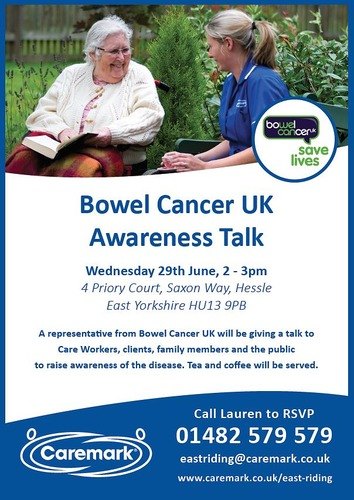 23 Jun 2016
Bowel Cancer Awareness Talk is now only 1 week away!
On Wednesday 29th June, 2 - 3pm, Caremark will be hosting a Bowel Cancer UK Awareness Talk. All welcome. Tea and Coffee will be served.
We hope to see you there!