Did you know that most computers have options built into them to make it easier for people with low or no vision to use them.
Click for information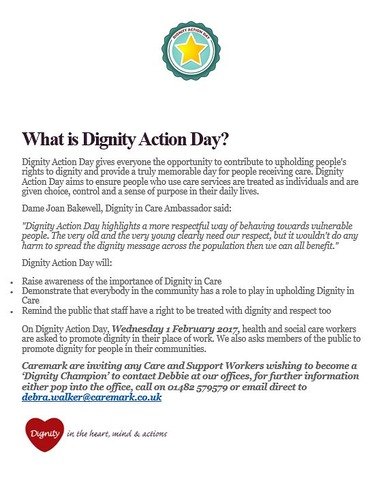 25 Jan 2017
Are you wanting to become a 'Dignity Champion'?
Caremark will be participating in Dignity Action Day to help raise awareness of the importunacy of Dignity in Care on Wednesday 1st February 2017.
Do you want to become a 'Dignity Champion'? Debbie Walker (Training Manager) will be leaving her diary available from 9.00am - 16.00 to help sign people up!
If this is an interest to you, please read the leaflet provided for more information, majority of the leaflets have already been posted into schedules, the remaining will be posted in the rotas this week.