Did you know that most computers have options built into them to make it easier for people with low or no vision to use them.
Click for information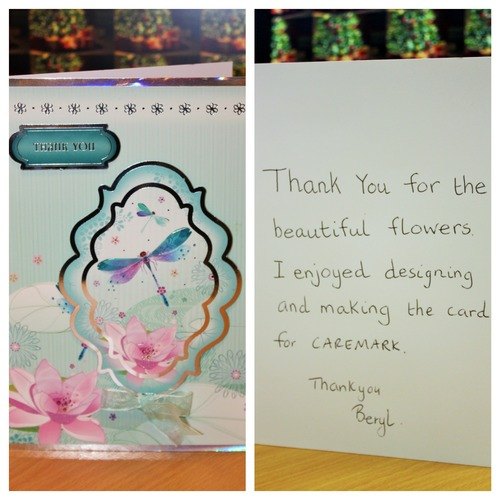 05 Jan 2016
A BIG thank you to Caremark's client - BERYL TURNER!
Thank you very much Beryl for the card, you really didn't have to!
We would like to thank our very own client BERYL TURNER from Cottingham who has designed Caremark's Christmas cards for the second year running. They where more than we would ever expect, they where outstanding.
Most of all we are happy that Beryl liked the flowers we sent to her as our special thank you.
Thank you Beryl!
From all at Caremark.