Did you know that most computers have options built into them to make it easier for people with low or no vision to use them.
Click for information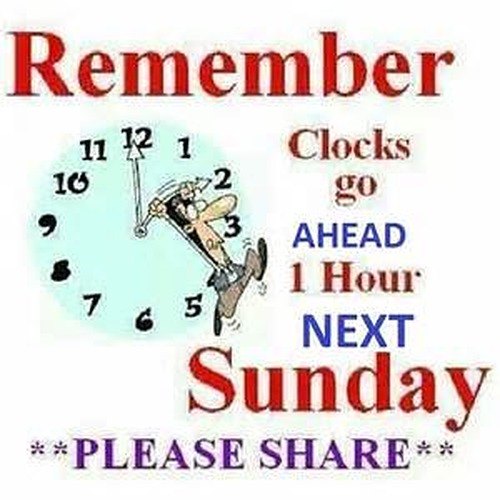 16 Mar 2016
27 March 2016 - Daylight Saving Time Starts
When local standard time is about to reach
Sunday, 27 March 2016, 01:00:00 clocks are turned forward 1 hour to
Sunday, 27 March 2016, 02:00:00 local daylight time instead
Sunrise and sunset will be about 1 hour later on 27 Mar 2016 than the day before. There will be more light in the evening.