Did you know that most computers have options built into them to make it easier for people with low or no vision to use them.
Click for information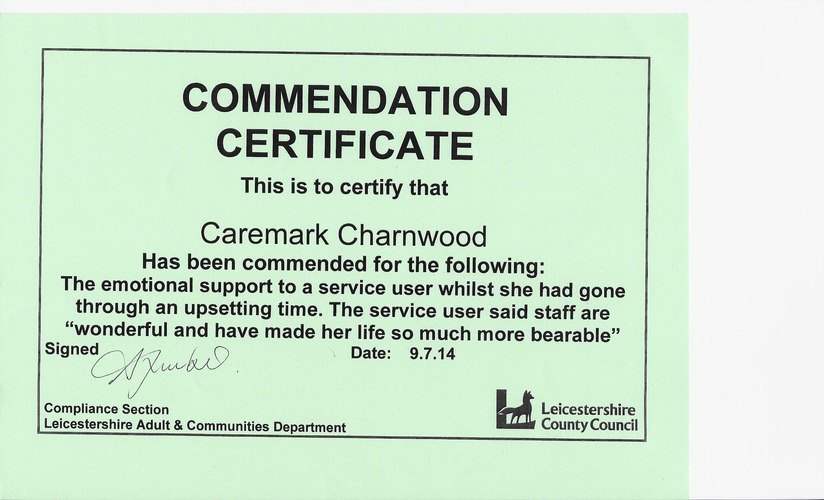 11 Jul 2014
Caremark (Charnwood) receives Local Authority Commendation
Following reviews of care packages, a commendation was awarded by the Local Authority
We are delighted to have received a commendation certificate from the Local Authority Commissioning Team. This was raised following a routine review of care with a home care client of Caremark (Charnwood) by their social worker.
The client told the social worker how happy she is with the service that Caremark (Charnwood) provide and went on to make the quote shown on the certificate.
"We are absolutely delighted to have received this commendation," Care Manager Sonia Norman stated, "It is testament to the hard work and dedication of all of our staff and we are very pleased to see how much of a positive difference we are making."