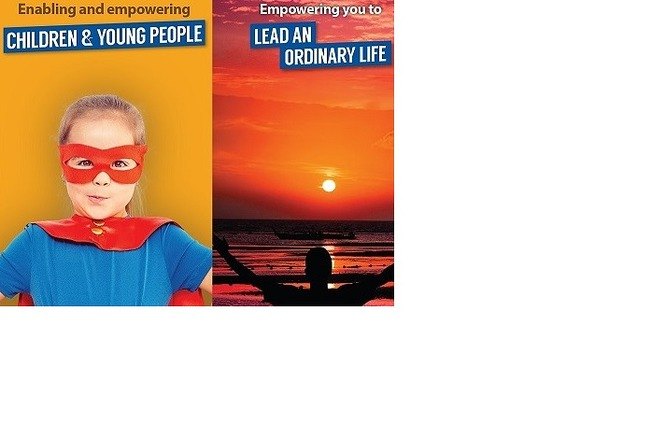 Complex Care Service
Caremark Complex Care Service supports people of all ages across Sheffield, Rotherham and Barnsley.
We enable people to lead an ordinary life providing support within their own home environment and the local community. This support can also extend further afield, enabling people to enjoy leisure and social trips and holidays.
We have a dedicated Complex Care team of support workers who are trained to support individuals living with specific health conditions. We train our Care & Support Workers on the specific conditions of our clients and on many occasions we will recruit a Care & Support Worker (or team of) specifically for an individual, to ensure we match their specific requirements and personalities.
Our management structure and quality system ensures our field based supervisors develop a relationship with our customers, reviewing the service and observing the support and care practice of our dedicated team.
We receive referrals from Local Authority, NHS/CCG, and Health Professionals, specialist Case Managers, whilst also supporting many people who approach us on a privately-funded basis, including individual budgets, health budgets and direct payments.

We worked hard to understand the person, we see beyond the condition and concentrate on what can be achieved considering an individual's needs and aspirations. Our ethos of 'if it's safe to do it, we will find a way to do it' ensures we promote individuals to make safe decisions about how they wish to live their life.
Who we support:
Caremark (Barnsley) offers care and support to children, young people and adults living with complex and specific health conditions, who wish to continue living at home safely and comfortably. We support people living with a range of health conditions:
Tracheostomy Care
Ventilation Support
Cerebral Palsy
Multiple Sclerosis
Autistic Spectrum Disorder
Learning Disabilities
Brain Injuries
Motor Neurone Disease
Conditions arising from accident or trauma
Physical injury rehabilitation
What type of support?
Supporting individuals in their own home with:
Personal Care routines
Daily Living Tasks
Basic Household Financial Budgeting
Meal Planning
Companionship
Rehabilitation and Enablement
Provide respite for family carers, ensuring they have free time.
Facilitating activities in the community:
Accompaniment to Leisure Activities
Social Outings and places of interest
With Hobbies
Support young people with the journey to and at Nursery/School/College
Shopping Trips
Support people back into the workplace – the journey to and in the workplace
Attending Rehabilitation Gyms/ Physio
Short trips & Holidays
Support with personal care and daily living tasks
The list is endless, after all we are supporting real people with real aspirations and therefore with a little understanding we can work together to make things happen and enable people to lead an ordinary life as possible.
Please view our Complex Needs Case Studies for further examples of how we support people.
We have a successful track record in the delivery of person-centered, compassionate care and support. Our approach to care has been built on the foundations of 'Putting People First' and the drive towards personalisation. The fundamental aim of our service is to put our Customer at the heart of everything we do.However high or low the incidence of need is, we work with the individual, family and friends and other health professionals where appropriate to develop a package of support that is centered on the individual person.Please speak to any member of our dedicated team to understand more about our support, we offer free initial assessments and are always willing to discuss options and your ideas.