LGBTQ+ : Living With Dementia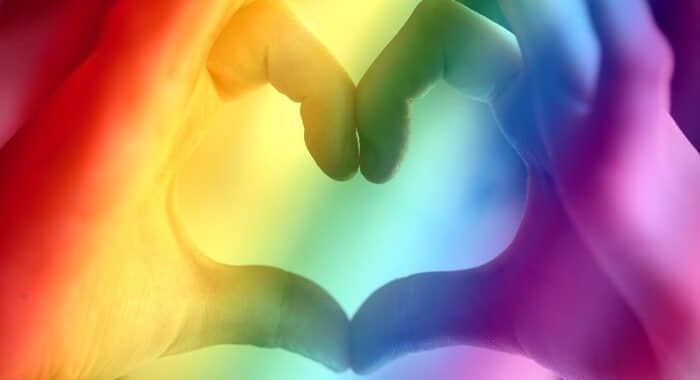 February is LGBT+ History Month! Dementia is challenging for everyone, and different situations will affect what living with dementia is like for each person. However, for those in the LGBTQ+ community, having dementia can sometimes present extra difficulties.
As we continue to gain more awareness and acceptance of the LGBTQ+ community, we must also recognise their unique challenges as they age. Dementia, a neurological condition that affects memory, thinking, and behaviour, is a challenge that can be particularly difficult for members of the LGBTQ+ community.
For many LGBTQ+ individuals, the stigma, discrimination, and trauma they have faced throughout their lives can lead to a lack of social support and isolation. These factors can have a significant impact on their mental and physical health, and may contribute to an increased risk of developing dementia.
Moreover, the experiences of LGBTQ+ people with dementia can be distinct from those of their straight, cisgender peers. For example, individuals with dementia may forget that they are gay or trans or may begin to exhibit behaviours that are out of character for their gender identity. This can cause confusion and distress for the individual and their care assistants, mainly if those care assistants are not well-informed about the LGBTQ+ community.
Fortunately, there are resources available to help support LGBTQ+ individuals with dementia and their care assistants. The Alzheimer's society, for example, has a Diversity, Equity, and Inclusion program that focuses on increasing awareness and understanding of the unique experiences of people from diverse backgrounds. They also offer support groups specifically for LGBTQ+ individuals and their care assistants.
It is important to note that while these resources are valuable, they may not be accessible to everyone. In many parts of the world, LGBTQ+ individuals still face significant discrimination and marginalization, and may not have access to the same level of support as their straight, cisgender peers. Furthermore, the cost of care for dementia can be prohibitively high, and many LGBTQ+ individuals may not have the financial resources to access quality care.
As a society, we must work to ensure that all individuals, regardless of their sexual orientation or gender identity, have access to the resources and support they need to live well with dementia. This includes raising awareness of the unique challenges faced by LGBTQ+ individuals with dementia, and investing in research to better understand and address these challenges.
In conclusion, living with dementia can be difficult for anyone, but for members of the LGBTQ+ community, the challenges can be particularly complex. By working to increase awareness and understanding, and by providing tailored support and resources, we can help ensure that LGBTQ+ individuals with dementia are able to live with dignity and respect, surrounded by the care and love they deserve.