Companionship at Christmas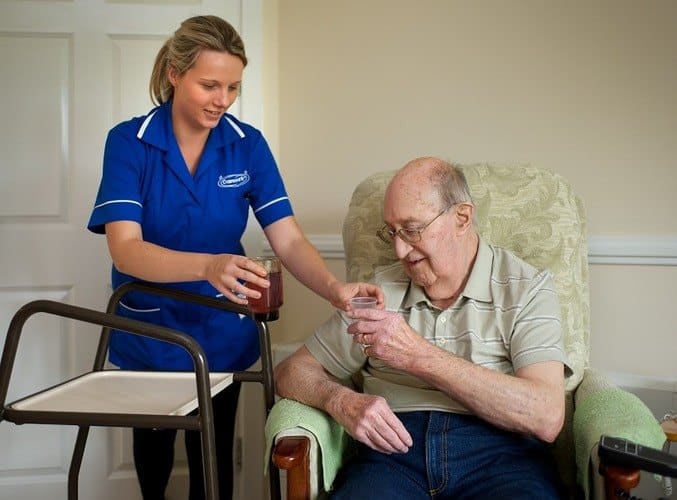 According to Age UK, almost a million older people in the UK go for more than a month without speaking to anyone. We've found that many customers don't necessarily need a lot of help. But perhaps would sometimes like a companion to support them during various activities.
If there's room in your life for someone like that, Caremark can help. One of our Care Workers can visit you or accompany you and add a vital human element to your day. They will become a trusted, friendly face. We want to provide someone to share your interests with, while offering companionship.
Clients have found that getting together with a companion makes them feel revitalised and energised. Spending quality time with someone who understands them and is genuinely interested in them is very important. Typical activities that Caremark customers enjoy with a companion include:
Walking the dog
Going to collect pension or visiting the bank
Shopping for food, clothes or other items
Going to leisure activities
Enjoying a chat over a cup of tea
Company while doing crafts or hobbies
Going to a day service
Visiting a community centre
Using public transport
Company and transport for doctor and hospital appointments
As well as offering companionship it's nice to know that your care and support worker is willing and able to spend time helping you to master the difficulties of modern life, such as:
Learning how to use a mobile phone, TV remote control or computer
Paying bills and understanding financial documents
Getting funding advice or help with claiming benefits
It's your choice how much and what kind of companionship support you have. As well as how often you want it. The above are only examples – feel free to ask us about your personal needs. We are able to cater to your individual preferences and aim to help everyone in unique ways.
Are you looking for Care Support in the Home? Give us a call on: 01903 232949 or email us at: worthing@caremark.co.uk.