Carer of the Quarter 2018!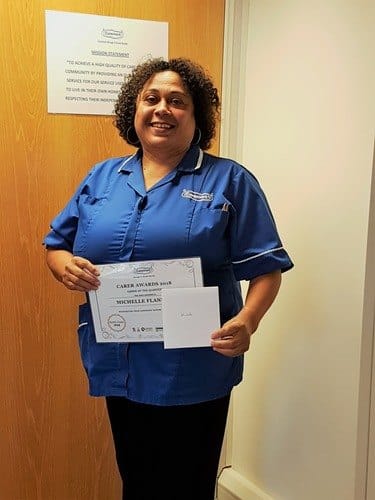 We would like to say a massive Well Done to Michelle who has won our Carer of the Quarter Award!💙
Michelle has been with Caremark since 2015 and a valuable member of our team! 😁😊
She was complimented and praised by customers and team members. Some of them commented that Michelle always puts 100% into her job…customers also like her friendly approach, she is bubbly, caring and respectful, always willing to help out.
Many customers and their family members have commented how very fond they are of Michelle!
Well done Michelle you deserve this award!
Enjoy spending your £50.00 Marks and Spencer's Voucher!!