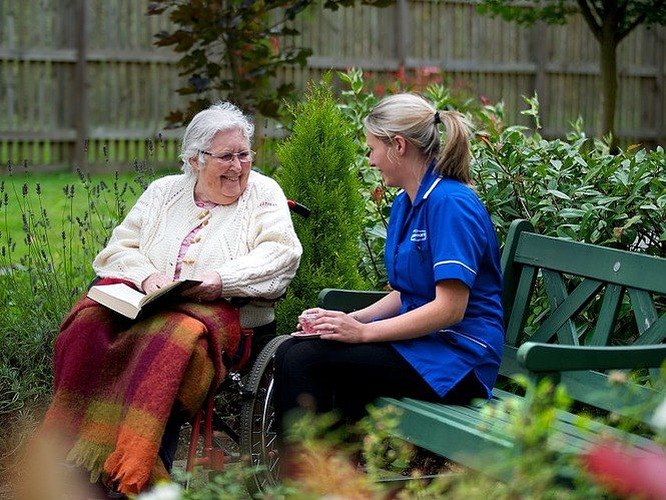 12 Jan 2021
What Caremark Care & Support means to their clients and families.
A Caremark (Bristol) client wrote to them to explain what the in-home care and support they provided meant to her and her parents.
Just one example of what a difference the in-home care provided by Caremark can make was highlighted in a recent correspondence to Caremark (Bristol), the clients' daughter wrote:
"I am writing to tell you how much I appreciate all the hard work, patience, love and care your carers gave to my Mum and Dad over the last few years. It is thanks to their dedication that Mum and Dad were able to have their final wish, to be together at home until the end.
I am really grateful to all the carers but there are some who went 'way above and beyond' and I would like to thank personally:
Chris; for all the phone calls she had to make, decorating the house for Christmas, researching shire horses for Dad and for taking the time to shop for Mum's favourite salad even on her days off (and for sneaking in the odd bag of Maltesers).
Patrica; for being so patient and caring and for her organisational skills and her ability to "get things done"
Irene; for praying with Mum during her last few evenings - that really meant a great deal to Mum.
Zainab; who was working when Mum passed away. Not only was she extremely professional, she knew when to step back so that I could be alone with Mum during her final hours, yet still caring for Mum at the same time - putting Vaseline on her lips and making sure she was comfortable. I was particularly touched that Zainab made sure that Mum had her rosary and holding cross close to her. She knew how special they were to Mum. Also, for looking after me - popping a box of tissues next to me! She has a gentle, caring empathy beyond her years.
All your carers are very special people and I will be forever grateful to them.
Keep doing the wonderful job you are doing."
If you, or if you know a friend, or a family member who would like to stay in their home in later life, Caremark offer a genuine alternative to residential care.
To find out more about how we can build tailored care for those who need it, from an hour a day to live-in care, then please
click here
.