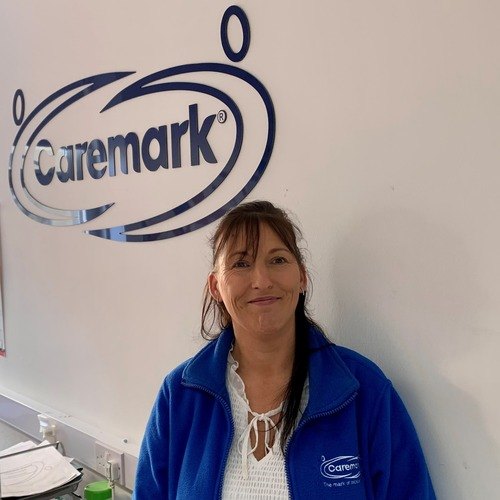 21 Jan 2021
Varied, rewarding roles at Caremark.
There are jobs available up and down the country delivering in-home care, making a real difference in your community. Here is a Care coordinator talking of her role at Caremark (Kirklees).
Katie Fowler has been dubbed the "Package Queen" by the Caremark (Kirklees) Care Manager.
That's because whenever an opportunity comes in to take on extra work, Katie is on it like a flash and never likes to say no. In her role as our Care Coordinator, one of her main responsibilities is to ensure all customer visits are allocated, so that involves drawing up the staff rotas to deliver care that enables people to remain in their own homes.
Despite only joining Caremark (Kirklees) in September, Katie has already made an impact, adding 300 extra hours of local community care, by reviewing and adjusting rotas. Hence the reason why our Manager Jennifer calls her their Package Queen.
It's not something that can be done without previous experience and Katie has that in spades. She decided to go into care around 15 years ago, inspired by the care she gave to her "nan" and "wanting to do more".
After working in various home care roles, she became a coordinator for another company, before joining Caremark. Initially, Katie has been helping to consolidate existing work, but shortly she will have responsibility for building a new care 'round', and Katie, being Katie, is already thinking big.
She explains: "We want to expand our home care services to more areas of Kirklees and with the right staff and the scheduling of rotas, there's no reason why we can't add another 800 to 1,000 care hours a week. There's massive potential to offer more and more care and with everyone pulling together, I am very confident that we can achieve this and deliver the highest quality care that helps people remain in their homes and communities."
When she's not at work, mum-of-four Katie, 42, enjoys spending time with her family and friends, although she says she is never quite fully off duty.
She jokes: "I think about rotas. A lot!"
If you want to find out more about how you can start a rewarding a fullfilling role at Caremark, like Katie, serving the vulnerable in your local community then
click here
.