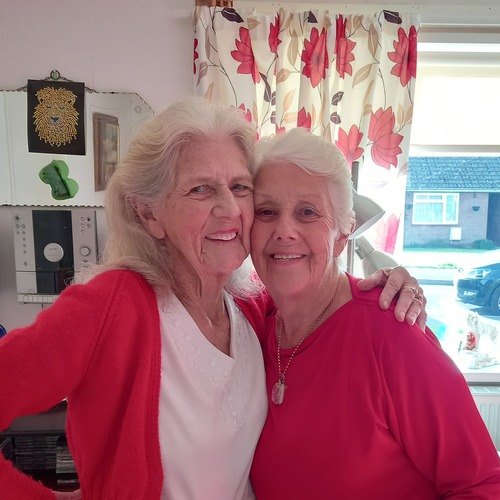 23 Nov 2021
Reunited siblings separated due to Coronavirus, meet up again.
Care at home provider, Caremark (Bath & NE Somerset) take a client to meet her sister after eighteen months apart.
These loving sisters were so used to spending time together before the global pandemic struck but were unable to meet up in Bath City Centre for their usual regular shopping trips and catch ups over coffee because of the rules around social distancing and the need to stay as safe as possible.
After around a year and half of being apart, the Care Team at Caremark (Bath & Somerset NE) were delighted to be able to take their client out for the afternoon to meet her sister for a long overdue lunch date. Although they kept in touch from afar through other means, there was no substitute to meeting in person.
Care Coordinator, Rachel Bonner, had this to say on the emotional get together: "We enabled our client to visit her sister who she hadn't seen for over eighteen months due to the pandemic. This visit was enormously beneficial for her well-being, and I am so grateful that we were able to facilitate this visit and that I work for a care provider that is so client centred and holistic in their approach."
Caremark always not only make the physical well-being of their service users an absolute priority, but they also make sure their mental well-being is at the very top of their agenda. It's this kind of flexibility of service highlighted here that really makes the difference to people's lives.
During the pandemic Caremark Care & Support Workers found they were often the only people their clients saw and fully understood the anxiety and depression that can strike as part of social isolation. Although they always helped their clients stay in touch with loved ones over facetime or other such technology, as soon as possible they take their clients back out into the community to bring back the freedom pre-pandemic.
From a single call to full time live-in care, Caremark will assess client's needs and build a bespoke Care Plan around them, to find your local office and book in your free care assessment, please
click here
.