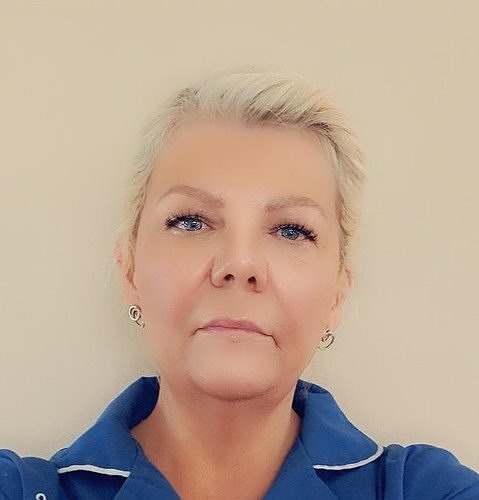 02 Sep 2021
"I love my job and kick myself I didn't make the switch earlier."
In-home Care Worker from Caremark (Kirklees) tells why she finds her role so rewarding.
When Paula Mortimer was struck down with meningitis, doctors gave her just 48 hours to live. But the property manager managed to pull through and in the eight months she spent recovering she did a lot of thinking about what she wanted from life. "I was paralysed down one side, couldn't walk or talk and also contracted sepsis. If it was not for the care of the hospital staff I would not be here today."
She goes on to say: "Life is so precious, it can be taken away from you so easily, you need to try to enjoy every day and that includes at work. I felt the best way I could repay the hospital staff who saved me would be to work in the care sector and help others."
Spurred on by husband Martyn, Paula applied to Caremark in autumn 2020 and hasn't looked back since: "I was really nervous at first as I'd spent years working in an office but Caremark were great. The first shift I came home and never shut up about what it was like," said Paula.
"My mum died when she was just 60 and I cared for her during her final years. I felt proud I had done that, helped make her final days more comfortable and I get that same feeling now with this job.
"It's wonderful to see the client's faces light up when you come through the door, sometimes you are the only person they see all day. I help them get washed and dressed and they feel happy and ready for the day. I look after them like I would like someone to look after me if I were ill."
Once Caremark staff have the basic skills they have the opportunity for further training. During lockdown and with district nurses coming under intense demand, Paula learned percutaneous endoscopic gastrostomy, known as PEG feeding.
It's a procedure in which a flexible feeding tube is placed through the abdominal wall and into the stomach to allow nutrition, fluids and/or medications to be put directly into the stomach, bypassing the mouth and oesophagus.
"The opportunity for further training is there if you want to pursue it, but it's entirely up to you, for me it felt good to be helping the district nurses," said Paula.
"Every day is different, you meet some lovely people and when I have a day off, I miss them all. I love my job and kick myself I didn't make the switch earlier."
If you too would like to switch careers into a truly rewarding role, then
click here
to find jobs in your area today.