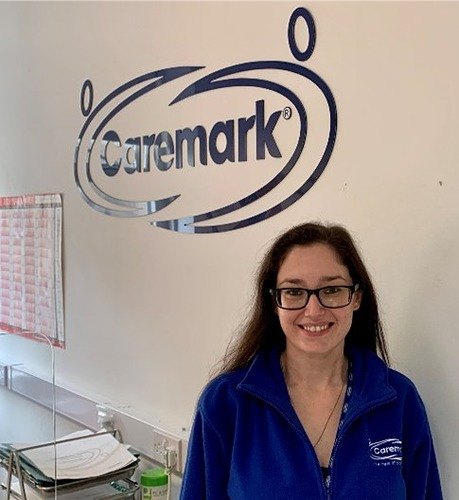 08 Dec 2020
Caremark People, making a positive difference.
There are examples of amazing carers up and down the country who provide In-home Care & Support to the those who need it, in their local communities, here is just one of those such people.
Natasha got her first glimpse of care when her grandfather was receiving palliative care from Macmillan nurses prior to his death. Seeing him treated with dignity and respect up until the very end provided the spur to want to help others, so in November 2019, Natasha started work at Caremark (Kirklees).
It was clear from the start that Natasha was a natural carer.
She says: "It is intimidating when you first go into someone's home and you want to ensure you get everything right, but one of the things that has been important to me from the very start was chatting and getting to know the people and asking what they wanted me to do for them.
"I treat all our customers like they are my own grandparents and that's the best advice I can give to anyone thinking about being a carer.
"You can't come in expecting it to be easy and it's not the best paid job in the world, but if you are genuine and have a desire to care, then there's nothing more rewarding."
Natasha, also recently took on the role as the Office Administrator at Caremark (Kirklees) where she is currently taking the lead on making electronic copies of all their current files, which will eventually see them becoming a paper-free office. While continuing to provide care, covering shifts when needed.
If you want to find out more about how you can become a Care & Support Worker like Natasha, serving the vulnerable in your local community then
click here
.