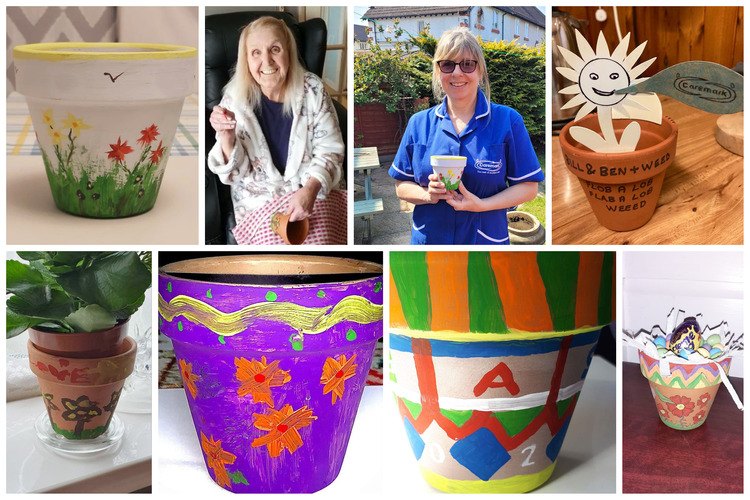 26 Apr 2021
Caremark office delights with design competition.
Care at home provider Caremark (Havering) are striving to establish a greater sense of community.
Recognising many of their clients could be lonely during lockdown they are giving all their clients and carers flowerpots, paint and brushes to work on their own designs. To spice this up, they have set a competition for the best carer's pot design and the best client's pot design.
They hope to have achieved their goal of creating an even greater sense of community and togetherness between our clients and carers. Managing Director Bal Bains had this to say: "We want the clients and carers to feel as though they are part of something bigger. By doing the same activity they all have something mutual to talk and laugh about and they have a sense of community knowing that others are doing what they are doing. It's been lovely to see the designs and hear how they have all got on."
The winners will receive a bouquet, chocolates and a bottle of fizz. These winners are chosen from a shortlist on their Facebook page. Once all the votes have been counted the winners will be announced through their website and social media channels.
In addition to this activity, Caremark (Havering) will provide soil and seeds to go in the flowerpots as the competition moves into a second phase, the best plant and once again they will need their local community to help to pick a winner.
If you are looking for high quality care in your own home, for you, or a loved one, then please
click here
to see our extensive range of services or to find your local office. Or, if you are looking for a career in care to join in the fun with a truly rewarding job, then please
click here
to see our if there is a vacancy near you.