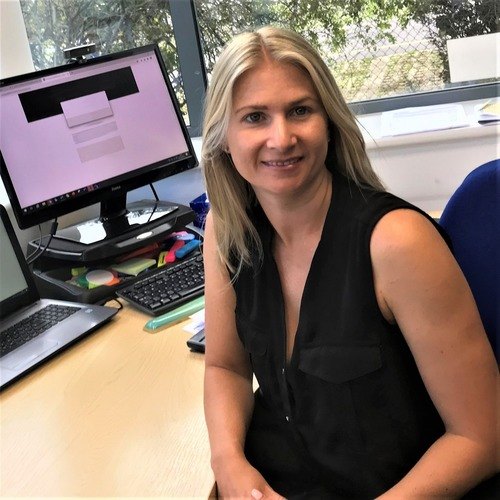 17 Sep 2020
Caremark Financial Director Lisa Fyfe is part of a consortium urging the Government to review the current VAT status of the social care sector.
Currently, goods and services provided by Caremark and the rest of the sector are exempt from VAT. This means those in the social care sector do not charge VAT on their services, however, the current VAT status means they cannot reclaim VAT on any operating expenses, such as training, utilities, rent, repairs and many other operating costs.
The campaign started in earnest with a webinar on 6th August 2020 which was attended by over 160 representatives from the social care sector, it was hosted by BBC correspondent Ben Thompson, with presentations from consortium founders Ken Deary (Right at Home UK), Martin Jones (Home Instead Senior Care UK), Michelle Fenwick (Heritage Healthcare), Lisa Fyfe (Caremark), Alex Green (Radfield Homecare), Wayne Smith (Bluebird Care) and Yvonne Thomlinson (Kare Plus).
Lisa is working on the financial implications of what a change to the VAT status would mean to the sector and had this to say: "The estimated cost of VAT to domiciliary care providers each year is more than £40m. An established care business delivering 3000-4000 hours of care each week could be spending approximately £20,000 a year which is a considerable amount of money that could be reinvested back into the sector".
The sector, which is made up of many small independent operators, has experienced increased cost pressures over the last few years, largely attributable to a high level of regulation they must conform to. Health and Social Care Secretary Matt Hancock was questioned by MPs about the government's plans for a long-term solution on social care reform recently and local government representatives called for a social care workforce strategy and a National Care Wage of £10.90 per hour. They also warned of the precarious position of about a third of social care providers who were currently making a loss, with government funding to councils running out just as winter is approaching. With a second wave of Coronavirus looming, zero rated VAT could be the difference between survival or failure for many small providers.
Should the sector begin to operate under the same Zero rated VAT regime that mobility aid retailers do, who serve an identical same client base, social care providers would be in a stronger position to reinvest back into the sector on things such as improved pay and benefits for frontline carers, to upskill and better train the workforce and buy improved equipment to better service their clients.
Caremark are urging the Government to support us to work towards financial sustainability for the sector by reviewing and reconsidering the VAT regime for the social care sector.