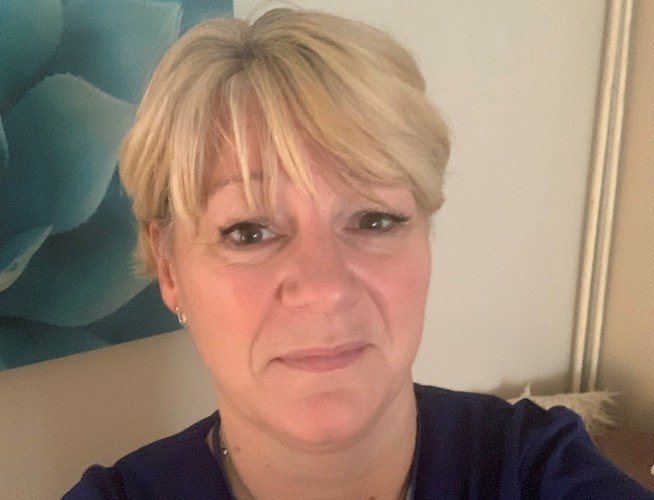 14 May 2021
Care & Support Worker to Care Manager.
Paula from Caremark (Cheltenham & Tewkesbury) is yet another example of career progression and a policy of promoting from within, across the National Network of offices at Caremark. This is Paula's story of how she overcame adversity to do so.
Losing your son in a road accident and then finding out you have cancer would be enough to break most people.
But Paula Wilce is not like most people.
In fact, she decided to begin a whole new career in care because of these two horrendous life changing events.
Paula, 50, worked for 15 years in the hotel industry working for several well-known chains in a sales role. She then spent another 8 years working for a corporate travel agency. Then, on Sunday 14th July last year her life, as she knew it, changed forever. It was on this day that her 27-year-old soldier son Ross Standing was tragically killed in a road accident. And then, to make matters worse, around the time of Ross' funeral Paula was diagnosed with a rare form of cancer.
Thankfully, after treatment, Paula became free of cancer and in memory of Ross she started fundraising for the charity – Scotty's Little Soldiers - that supports her grandchildren, including completing a marathon and undertaking a 300-mile cycle challenge.
This dreadful time also made Paula evaluate her career and she decided she wanted to do something completely different. She explains: "I wanted to give something back, so I thought about becoming a carer based on the care I received when I was getting treatment for cancer. I had spent my life working in the corporate world where you are easily dispensable so after everything that has happened to me, I knew it was time to take a different path."
Paula applied for a job with Caremark (Cheltenham & Tewkesbury) and spent three months providing home services to people in their own homes. She adds: "I found it so rewarding as for many of our customers we are often the only person they see all day, so knowing what you are doing makes such a difference to peoples' lives is an amazing feeling."
Having made such an impression, when a vacancy for a Care Manager arose at Caremark, Paula was offered and accepted the job. In this office role she is responsible for overseeing the care which is provided to customers across the Cheltenham & Tewkesbury area.
Paula adds: "Although I miss being on the ground caring for people, I do enjoy my new role and I am more than happy to pick up a care call if needed. Given my background, I think I am suited to the job because nothing phases me, and I work well under pressure."
"Care is very similar to the hotel industry in that you can make the best plans, only to see everything change at the last minute, so it's the ability to react to these changes which is important."
Is it time you too made the change to a more rewarding career like Paula? There are many transportable skills you can carry across from one industry to another like her and full training is provided, so you would be a highly skilled Care & Support Worker, caring for those who need it the most, in your local community. To find out more, please
click here
.