Caremark Cheshire North East
01625 540 099
Bank House, The Paddock
,
Handforth
,
Wilmslow
SK9 3HQ
f :
05603 440 102
e :
cheshire-ne@caremark.co.uk
We are very comforted by the care that David provided to our father over the past 18 months. It gave our father a real stability and it was so...
read more testimonials >

Jobs with Caremark
Find your perfect career in care
click here >
13 Nov 2017
Caremark proud to house clients in their own home
Caremark are pleased to announce the launch of their first supported living house for married couple.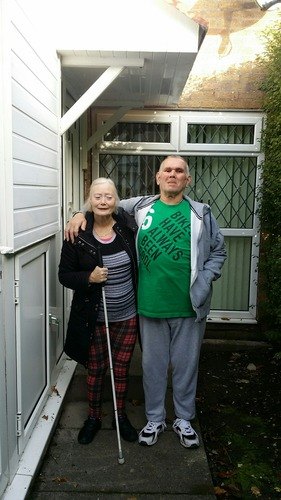 Caremark have purchased a home for a married couple who are both clients and have been receiving care and support from our service for the past few years.
The couple who are pictured here outside their new home were likely to be separated had Caremark not stepped in to purchase and refurbish the bungalow in Wilmslow, And now they have a 24 hour live in carer to keep them safe in their own home as well as take them out into the community.
The project is the first of many that Caremark hope to launch in the area and as we have vast experience in delivering live in care to vulnerable adults, we feel that it is a service that will greatly help to keep clients safe in their own homes.
Please contact the office on 01625 540099 if you require any further information on this or any of the services we provide.

< Back to all News Articles